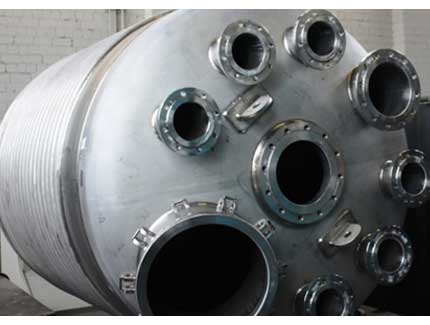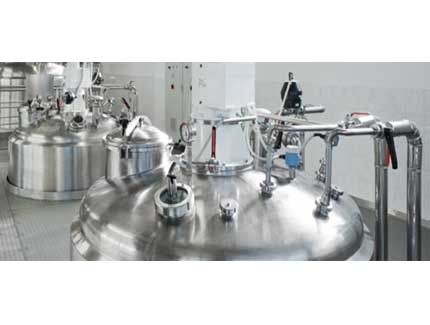 Reaction Vessels with Agitators ( Chemical Reactors)
Chemical reactors and process tanks are custom designed to meet our customers' requirements. Steelcraft Engineered Products' process tanks are used in food and chemical industries. They can be designed with heating/cooling, or agitation/mixing features, and can be surface-finished to suit your needs. To ensure a design that best suits your unique or unusual application, our staff of professional engineers can provide advice on design calculations and assist you in the proper selection of options.
Top entering agitators are specifically designed to maximize performance in solids/liquid/gas phase mixing as well as solids suspensions applications. Packages are available with a range of features including high efficiency impellers, shaft seals and a range of sanitary finishes. Agitators are engineered to suit existing tank geometries, as well as can be supplied as a turnkey installation with mixing vessel or reactor.
Agitation/Mixing
Heating/Cooling Options
Industry Standards
Finish
Double Wall Jacket
Mechanical Polish
Dimpled Jacket
#4; Food Grade
A Full Line of Mixing Options is Available for All Types of Product and Processes.
External 'C-Coil'
ASME
Electropolishing
Internal Coil
CE
Passivation
Insulation and Cladding
Glass Bead Blast
Internal Linings
Mounting
Consult our Engineers for an Appropriate Mounting Solution.